Promnitech firm offers innovative solutions in the field of mechanical engineering for food industry. Together with our partners we manufacture and deliver components and equipment, perform installation and commissioning. The experience of our employees and partners goes back decades. We will be happy to share it and promote the prosperity of our customers.
Components and equipment manufacturing
We produce custom-made components, parts and equipment for machine-building industry. Our manufacturing enterprises are certified according to DIN ISO 9001: 2015 and provide the best combination of price and quality.
Service, installation and commissioning
Our experienced international team of highly qualified specialists performs supervising installation, commissioning, fault detection and repair of industrial equipment.
Location advantages of Belarus (Investment attractiveness of Belarus)
Advantageous geographical location, membership in the Customs Union and qualified personnel make Belarus an attractive place for setting up new enterprises.
OUR PARTNERS AND SUPPLIERS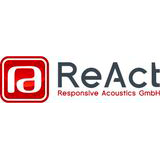 MANUFACTURER AND MAIN SUPPLIER
We are manufacturer, official representative and the main supplier of well-known equipment manufacturers.
FINANCING
Together with our partners we provide financing of projects on favorable terms for periods from 5 to 10 year.
EXPERIENCED AND PROFESSIONAL TEAM
The specialists of our departments, basing on their long-term experience, will develop your individual solution which will ensure the fastest return on investment.
Do you want to collaborate with us?
WRITE TO US!